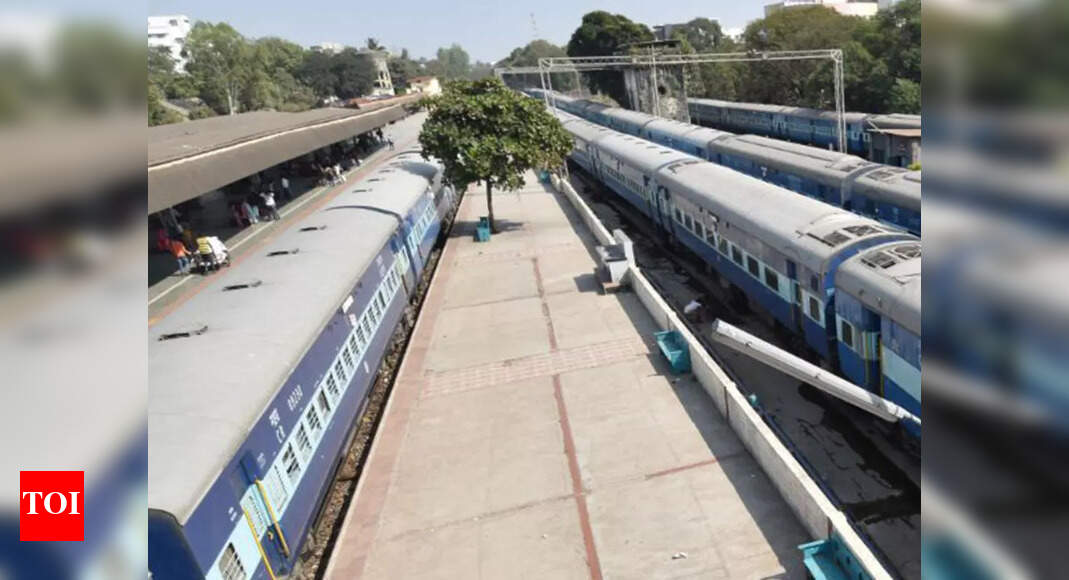 PATNA: The railways has cancelled seven specific passenger trains both originating from or passing by means of the East Central Railway (ECR) due to the anticipated cyclone Jawad which is prone to hit Odisha and Andhra Pradesh on Friday.
In keeping with ECR's chief public relations officer (CPRO) Rajesh Kumar, the New Delhi-Puri Specific (12802) was cancelled on Thursday from New Delhi.
"The Patna-Ernakulam specific (22644) might be cancelled from Patna, Dhanbad-Alleppey specific (13351) might be cancelled from Dhanbad, Anand Vihar-Puri specific (12876) won't run from Anand Vihar and Puri-New Delhi specific (12801) might be cancelled on Friday," the CPRO mentioned.
The Puri-Anand Vihar specific (12815) and Bhubaneswar-New Delhi Specific (20817) might be cancelled on Saturday from Puri and Bhubaneshwar, respectively.
"In addition to, the Patna-Bilaspur superfast specific (22843/22844) might be cancelled from Bilaspur on December 10 and from Patna on December 12 attributable to non-interlocking work to be carried out in Bilaspur division," Kumar mentioned.